The catcher on the mound is the talk of the town as he throws an unidentified harness. There were no specific restrictions, as well as detentions.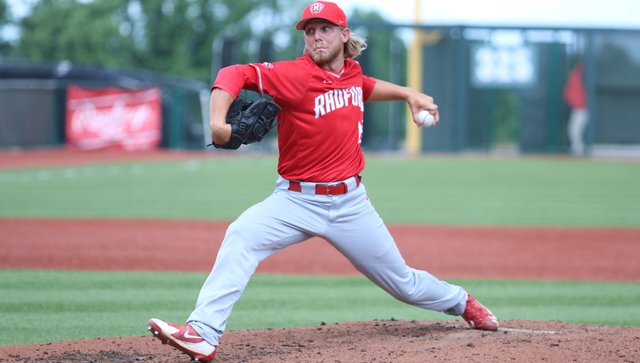 palmer
The game between the Chicago Cubs and the Cincinnati Reds in the 2019 Major League Baseball held at the Great American Ball Park in Cincinnati, Ohio, U.S. on Tuesday. With the Cubs leading 12-5, Cincinnati replaced the pitcher at first and second with two outs in the top of the eighth.
With the game going down, Cincinnati catcher Kyle Palmer is on the mound. Palmer, who started the game as a catcher on the eighth, moved to second base in the seventh inning, and pitched as a pitcher in the eighth inning. He has more than three positions in a game. Palmer, who made his big league debut with the Los Angeles Dodgers in 2017, played four positions -- catcher, first baseman, second baseman and third baseman.
Palmer grounded his first batter, Jason Heyward, to second base in four innings. Hayward never timed the ball of Palmer, who threw lightly without much effort. He rolled his foot forward and hit it, but it couldn't have been a hit.
Palmer, who also took the mound in the top of the ninth, put Kyle Ryan on a straight shot at center field and Chris Bryant on a grounder to shortstop. Palmer's surprise hit also applauded the Cincinnati home crowd. Victor Caratini then got a left-handed hit, but Javier Barth was blown out of center field to finish 11⁄3 innings without a run.
Palmer's ball remained static on the day. The state-of-the-art tracking system "Statcast" also failed to measure what type of ball Palmer has and how much restraining it has. A total of 12 pitches were thrown, but not a single ball was checked. The ball appeared to be off radar because it was so slow and moved in a gentle parabola.
After the game, Palmer said, "I've never pitched since I was in my third year of high school. "It was a fun experience," he said, laughing, "I threw harder in high school than I did now, and my curveball was pretty good." "Thanks to Palmer, I was able to avoid using other pitchers," Cincinnati manager David Bell said.