Choi Ji-man led the Tampa Bay Rays to victory with a thrilling come-from-behind strike.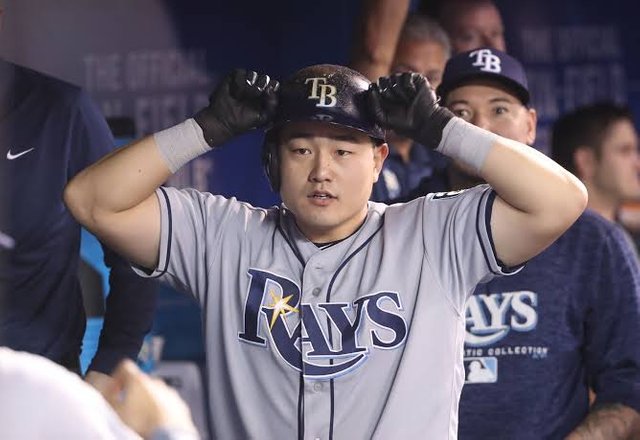 Source
Choi Ji-man was excluded from the starting lineup for the 2019 Major League Baseball game against the Detroit Tigers at Tropicana Field in St. Petersburg, Florida on Wednesday, but he became the main character of a replacement game in the bottom of the eighth inning and a come-from-behind hit in the bottom of the ninth.
In the bottom of the eighth inning, Choi Ji-man, who became the leading hitter in the inning when he went on to bat in Mike Juno, picked up a walk after a seven-base game against reliever Buck Palmer. After cutting the ball for the fifth time in 2-2 with a foul, he held back six to seven consecutive pitches. This is his 44th walk of the season.
Choi Ji-man was put out at second base when he grounded out to shortstop by Eric Sogard. However, Tampa Bay chased Tommy Pam by one point after a two-run home run in a series of attacks.
Choi Ji-man was followed by a one-out, bases-loaded chance in the bottom of the ninth. Right-hander Joe Jimenez's third pitch change-up hit the ball and fell to center field. The 5-4 bandwagon was completed as the runner at third base followed by the runner at second base. It was his second walk-off moment in his career, following a walk-off home run against the Cleveland Indians on Sept. 11 last year.
Choi Ji-man, who had one hit, two RBIs and one walk in one at-bats, raised his batting average for the season from 25.07 to 26,000 (81 hits in 312 at-bats). He also has 43 RBIs. In an interview with Su-hoon after the game, Choi Ji-man said, "There was no pressure. I thought I'd only get one point because I'm one out, but fortunately, I missed the ball well. The runners worked hard to get two RBIs. Thank you," he said.
Tampa Bay, who won two straight games to become 73-52 this season, retained its No. 2 spot in the American League East and No. 2 spot in the wild card.