Dnes to bylo takové symbolické... Dvou stá zpráva pro Actifit, návštěva nemocnice. Jako typ aktivity jsem si dnes dal kromě obvyklé denní aktivity také hru s dítětem. Tak jsme si hráli na návštěvu Thomayerovy nemocnice.
Thomayerova nemocnice je příkladem tzv.legionářské architektury. Její první část byla otevřena k 28.10.1928. Ano, k desátému výročí republiky. A nesla název Masarykovy domovy. Byl to ústav sociální péče hl.města Prahy. Starobince, chorobince, ozdravovny, zotavovny, kaple... Krásná slova. Až do okupace nebyl ústav dokončen. Přesto byl nejmodernějším zařízením tohoto druhu v Evropě. Takže není divu, že ho převzal Wehrmacht...
A doktor Josef Thomayer... Lékař, autor českého lékařského názvosloví. Taky z Chodska, z Trhanova. Také spisovatel. Ale jeho spolužák a přítel z Klatovského gymnasia, známý pod pseudonymem Jaroslav Vrchlick, to ve spisovatelské branži dotáhl rozhodně dál. Thomayerův bratr František Josef byl uznávaný zahradní architekt... Nadaná rodina.
Ale zpět k dnešku. Potvdili mi, na rentgenu, že syn má zlomený prst. Myslel jsem si to... Takže hra s dítětem. Jsme doma. Syn si dobrovolně zalezl do postele, že je unavený a vzal si tam tablet. Ledujeme. Nákupy, vaření, žehlení, úklid. Krmení morčete. Nic moc aktivita. Kroky nenaskakují.
Měl jsem s sebou foťák. Ale nějak se mi nechtělo v nemocnici fotit. Syn byl spruzený a tvářil se posupně...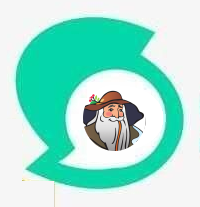 5948

Daily Activity, Play with kids/grand kids