No, pár kroků jsem dneska přeci udělal... Tak snad si můžu dát i tag sportstalk... Jinak zneužívám tělo actifitího hlášení k něčemu úplně jinému.
Jsem čekal, jestli tomu někdo nevěnuje podrobnější článek. A zatím ne. Tak se zeptám. I já jsem si všiml, že existuje Actifit Market. Kde se nakupují virtuální předměty. O tom se tu už psalo. Ale má už někdo déledobější zkušenost?
Vypadá to dobře. Pochopil jsem, snad správně, že si dejme tomu koupíte cosi za 50 afitů a na příštích 6 actifitích zpráv dostanete po 10 afitech plus... To na první pohled nemá chybu, ne? Nebo má?
Na druhý pohled to vypadá velmi inflačně. Nebo aviaticky. (Jako letadlo.) Účastníci potřebují afity, aby získali víc afitů. Bude se nakupovat. Ale buď musí titíž nakupovat stále, nebo musí přicházet stále noví actifitaktivisté... Nebo mi něco uniká?
Já radši odvádím 50 afitů denně na S-E a prodávám. Samozřejmě, říkám si párkrát do měsíce o upvoty za 20 afitů. Snad se mi to pořád vyplácí.
Poslední SNAXy jsem dostal 14.11. Není něco špatně? Lehko nabyl, lehko pozbyl. Zase mi to nestojí za zjišťování. Je to taková nadprémie za nic...
Banjo ztratilo na ceně. A většina si o ně i přestala říkat... Už je nás jen pár hladových, kdo už bezcenné banjo pořád loudíme. Co kdyby...
A pivo a kafe a trdlo klesá... Chvílemi se zachvějí a trochu poposkočí nahoru. Budiž. Ale trend nevypadá dobře. Navíc to funguje jak kdy. Ale taky je to prémie k prémii.
Trochu hraju Drugwars. Ale nic moc. Počítač jsem provizorně rozchodil, ale každou chcilku spadne. A já jsem hodně váhavý střelec, když si vybírám novou věc, která tu bude se mnou příštích 10 let...
No a teď moc steemu nevydělávám. I proto, že málo píšu a fotím. Nějak mě to úplně nebaví. Mám jinde jiné starosti. Ale mám doma dost "výtvarných děl", co je pácháme se synem, nebo syn samostatně. Některá stojí za ukázání. Tak příště.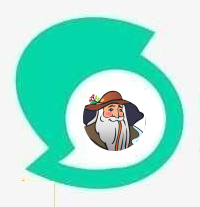 12277